Planet Cleverly fixed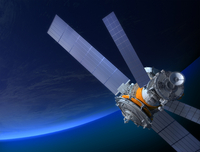 Earlier this week Planet Cleverly suddenly started listing all of Paul's blog posts as new (even though they were mostly months old) as raw HTML. Needless to say, it made the page awfully hard to read.
I thought it was either a fluke or something gone awry when Paul had last published his blog (& that it might correct itself the next time he published). Not using blogspot for this blog (I like to reinvent wheels afterall) I don't really know how the publishing process works on the blog owners side.
Then yesterday Rachael's new post appeared in the same goofy messed up repetitive way that Paul's had. She emailed me to ask if there was anything I could do to fix it. Hard to imagine that her blog had had the same hiccups Paul's had had.
Upon closer inspection the feed format for Rachael and Paul's blogs had both changed—apparently to an upgraded version of the Atom syndication specification. The Python software that Lou Zirkel (he actually created the first Planet Cleverly himself to more easily follow my siblings blogs) had setup way back when wasn't parsing this new format correctly.
I suppose I could have probably hunted around and found an updated version of its feed parsing libraries... Instead I wrote my own feed aggregation software today (in Tcl) and now have a completely custom solution that I can tweak and enhance to my hearts desire.
Ever since I started using Google Reader I've wanted to have an RSS feed of Planet Cleverly and m0smith's Planet that I could subscribe to instead of having to subscribe to each blog individually. So that was one of the first new features I included. These new feeds are available at these locations:
The software ("smallworld v0.1") is written in Tcl and uses nstcl, tDOM and SQLite extensively. If anyone is interested in a copy let me know and I'll try and make some time to write docs and package it up.
—Michael A. Cleverly
Saturday, November 18, 2006 at 15:21