Deseret Book set to break off its wholesale relationship with Seagull Book & Tape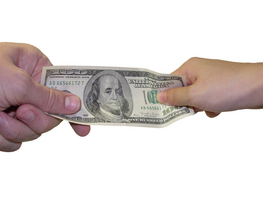 Interesting news out of my former employer today...
Today at high noon (on the anniversary of the martyrdom) Deseret Book management, in their regularly monthly Q&A session with employees, announced that they were terminating their business relationship with Seagull Book & Tape. Seagull was given written notice yesterday that thirty-days hence Deseret Book would no longer offer them their product line (at wholesale), and that in the interim they would only be able to place orders for product on-hand/in inventory (i.e., no backorders or pre-orders for products coming out this fall).
This is going to be an interesting situation to observe as it unfolds. Obviously Deseret Book has every right to choose who they want to do business with. However, I think this change will (eventually) rival the Bookcraft acquisition in terms of the rippling repercussions it will have on the industry.
Disclaimer: I've heard from multiple people who were present at the Q&A, and while employees were asked to direct any questions/inquiries to a member of the executive team, they were not asked to keep the news confidential/in-house. (Which makes sense since barring any last minute changes or negotiations by the parties it'll become quite obvious in the marketplace in at most a couple of weeks.)
—Michael A. Cleverly
Tuesday, June 27, 2006 at 21:27
Comments:
Matt wrote (at Wed, 28 Jun 2006, 11:07):
Is Deseret Book back to their evil ways again? Or is Seagull not playing nice? something to ponder

On a side note: I cam across my LDSBA membership certificate from 1996. That was when Zarahemla Book Shoppe was up and running. I think someone else is using the name now.
Ted: wrote (at Sat, 01 Jul 2006, 15:16):
Sherri Dew is a very interesting person. You go girl! Show everyone how "powerful" you are!
Beth wrote (at Mon, 03 Jul 2006, 10:20):
What will that do to Deseret's publishing sales? Though Seagull is Deseret's biggest retail rival, I'd imagine they're Deseret's biggest wholesale customer next to their own stores.
crazy wrote (at Fri, 07 Jul 2006, 15:28):
Which hand represents DB and which is Seagull? Is DB the big, bullying, male hand? Or does the female hand represent Sheri Dew and the male hand L. Kofford?
Lin wrote (at Tue, 11 Jul 2006, 19:31):
It seems obvious that DB is covering legal bases. They made a very specific announcement to employees to squelch speculation and then specifically asked employees NOT to speculate and refer questions to management.

Interestingly, from what I understand, the management team simply does not respond to such inquiries.

It may be just 'best practice' to operate this way... I don't know what they would legitimately have to be afraid of. I do think it only adds to the underhandedness of their big move though.

Oh well, what should one expect from a company that sells religion?
Kent Larsen wrote (at Wed, 12 Jul 2006, 11:23):
A post elsewhere on this subject (see Six LDS Writers and a Frog indicates that Deseret Book and Seagull "have a long-standing difference in views regarding how Deseret Book products should be merchandised, promoted, and treated." Does anyone know what this difference of opinion is? IMO, this is the key to understanding the issue.
Kent Larsen wrote (at Wed, 12 Jul 2006, 13:23):
I got a call from a Salt Lake Tribune business reporter a couple hours ago, so there apparently will be an article on this tomorrow or in the next few days. I've also posted myself on this issue at A Motley Vision
Kent Larsen wrote (at Thu, 13 Jul 2006, 09:00):
The Salt Lake Tribune article I mentioned is now available. You can find it at:

http://www.sltrib.com/business/ci_4044563
Yaroslav Stolyarchuk wrote (at Sun, 27 Jan 2008, 01:42):
Books are so important to the development of reading habits on young children. Books are also important to the development of imagination and proper thought. We as human beings use nearly all our senses when we engage in our activities. The same goes for reading books. The trouble I have found is not in book popularity but in the sheer expense of stocking a big enough collection of books for me and my family. I am thankful to have received a big box of books from a friend this year. www.booksliquidation.com For literally pennies on the dollar my whole family has hundreds of books to choose from. www.booksliquidation.com will eliminate the costly expense of giving your kids hundreds of childrens titles for less than the price of a few cd's or books. Then you are free to spend the rest of your money on the hottest toys or game or other fancy young people are into. Instead of spending $50 on 3 books you can buy 100 of books delivered to your house for that amount. I thank GOD for companies like booksliquidation.com for offering books in bulk for middle-lower income families such as I.
jewel queensberry wrote (at Sat, 02 Aug 2008, 17:38):
sheri, how do i get to you i am writting a book and need a publisher and such. know you are busy but thought you would have some advice. god bless. love you. simply, jewel
JS wrote (at Fri, 23 Jan 2009, 03:39):
I had a terrible experience with Bookliquidation.com and would recommend anyone to not purchase from them. Their customer service and business ethics were terrible.